Microsoft pada minggu lalu telah memberikan konfirmasi bahwa Dev tidak akan mendapatkan sejumlah pembaruan terbaru dari mereka, namun kini pengguna Insider Dev telah mendapatkan Build yang sama dengan Windows Server 2022, Minggu (20/11).
Terhitung sejak Sabtu (19/11/2022) kemarin, Microsoft telah merilis pembaruan terbaru mereka untuk pengguna Insider dev, yang mana tentu saja akan mengubah Build yang mereka gunakan. Kali ini Build yang didapatkan ialah 25247 yang mana sama seperti yang sebelumnya telah dirilis oleh Microsoft melalui Windows Server 2022.
Dalam pembaruan Build ini, ada sejumlah perubahan Build yang diberikan oleh Microsoft kepada penggunanya di mana salah satunya telah dirilis oleh mereka yang menggunakan Insider Beta Windows 11 dalam Update KB5020054.
Kini, pengguna Insider Dev bisa langsung menggunakan fitur yang lebih cepat untuk Windows Studio Effect hanya dengan melalui akses dari Quick Settings. Namun perlu diingat kembali, bahwa fitur ini sendiri hanya tersedia untuk mereka yang menggunakan Neural Processing Unit (NPU).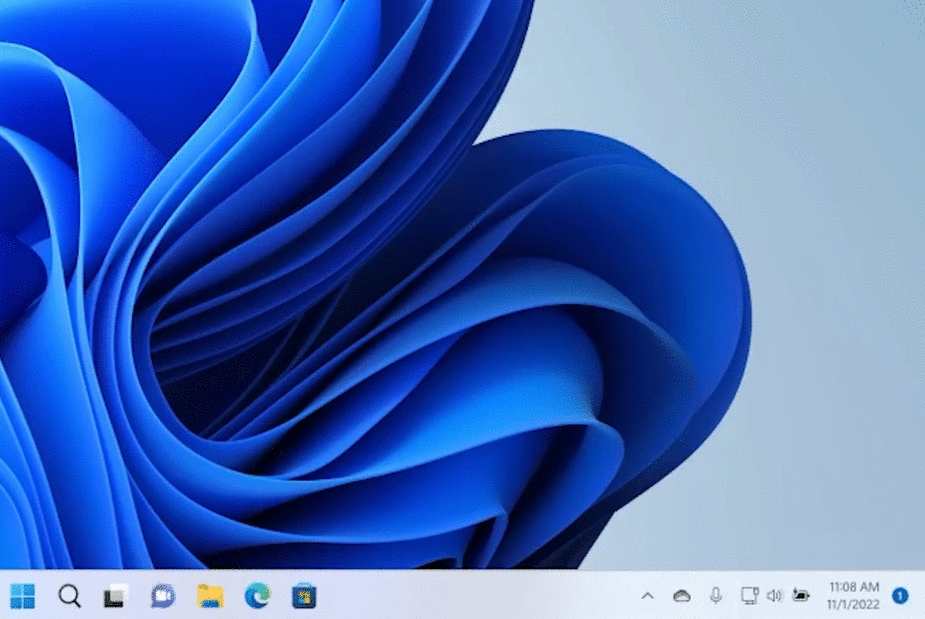 Tentunya fitur ini hanya bisa digunakan untuk laptop atau PC yang telah dibekali dengan dukungan serupa, agar bisa berjalan dengan lebih lancar. Windows Studio Effect nantinya bisa langsung diakses dengan lebih cepat dan mengatur semua efeknya, di sini Anda dapat membuat latar belakang menjadi buram juga mengatur fokus dari suara menggunakan Audio Focus.
Audio Focus merupakan fitur terbaru, yang memungkinkan pengguna untuk dapat berbicara dengan tangkapan suara yang lebih jelas. Agar pendengar bisa mendengarkan suara Anda dengan kualitas terbaik.
Bukan hanya itu saja, pembaruan kali ini juga menghadirkan sejumlah fitur dan perbaikan lainnya untuk pengguna Windows 11 Insider Dev, beberapa perbaikan dan fitur yang ditambahkan bisa Anda lihat melalui Changelog berikut:
We made performance improvements that will allow more files and content on your PC to show up as results in the Windows search box. We look forward to hearing your feedback on whether you notice an improvement with your file results within Windows.
Switched the touch keyboard icon option under Settings > Personalization > Taskbarfrom being a toggle to now being a dropdown where you can select Never, Always, or When no keyboard attached.
We are including two new keyboard layouts in this flight.
We have made improvements to Emoji search for Japanese and Simplified Chinese by handling Kana/Kanji and Pinyin properly in the emoji panel.
Fixed a bug causing some users to receive a SYSTEM_SERVICE_EXCEPTION bugcheck citing an error with win32kfull.sys when installing via the Build 25227 Dev Channel ISO. Today's release of the Build 25247 ISO should not exhibit this bug.
We fixed the issue causing pseudolocalized text to unexpectedly appear across the system for Insiders, leading to (amongst other things) what appeared to be garbled text in the navigation headings of Start's all apps list for Chinese users.
When using the bottom right edge gesture to see Quick Settings, the tablet-optimized taskbar will no longer be stuck in the expanded state, instead of dismissing to collapsed state.
Fixed multiple explorer.exe crashes impacting taskbar performance.
Fixed the issue where certain chat apps (that supported it) weren't flashing with new messages or opening a preview on hover in the system tray.
The new show hidden icons flyout's animation should now be consistent with other taskbar flyouts and the arrow will now rotate when open versus closed.
Fixed an issue causing the do not disturb icon to disappear while in do not disturb mode.
Fixed an issue where invoking the context menu for items in the system tray might not put the context menu in the foreground and it would get stuck behind the taskbar.
The pin/unpin visual will now display when dragging system tray icons to any position along the system tray, and not only when hovering over the show hidden icons button.
The show hidden icons flyout background color should now align with your accent color if "Show accent color on Start and taskbar" is enabled in Settings > Personalization > Colors.
Fixed an issue where the taskbar was sometimes flashing when transitioning between desktop posture and tablet posture.
Fixed an issue which was causing certain third-party app icons in the system tray to be unresponsive after the latest system tray changes.
The Windows Update icon in the system tray should no longer look pixelated after changing between light and dark mode.
Fixed an issue that was causing the NVIDIA icon in the system tray to show empty notifications.
Fixed an issue where the weak charger warning (a warning icon on the battery icon) in some cases was not displaying when it should have been.
Fixed a bug that caused the text cursor to become white on white when hovering over text fields, making it difficult to see.
Fixed an issue which could result in the touch keyboard / PIN entry keyboard being unable to input text on the login screen.
Fixed a recent issue where the Japanese IME candidate window might fail to display proper candidates when using reconversion in certain edit controls.
We're rolling out changes to improve the reliability of the touch keyboard, IME candidate window, and IME toolbar
We addressed a rare issue which could lead to certain apps crashing after interacting with incorrectly spelled words that were flagged by the spellchecker.
Fixed a GDI handle leak when opening Show More Options in the context menu, which could lead to graphical issues and an explorer.exe crash over time if you used this a lot.
Fixed an issue for Insiders using the Arabic or Hebrew display language which was leading to text not displaying in the context menu when selecting Show More Options.
Fixes a bug that was preventing certain phones from showing up in File Explorer when connected via USB in the last 2 Dev Channel flights.
When connecting an iPhone via USB, iPhone photos will now be transferred in HEIF format instead of JPEG if the HEVC extension is installed.
Fixed an issue which was causing .dotx Word templates to open as new documents instead of a template when you right clicked them and selected Open in File Explorer.
Fixed an issue which was causing Settings to crash sometimes when connecting and disconnecting Bluetooth devices.
Fixed an issue where if you maximized a window and then dragged it along the top of the screen into the corner could result in the app getting stuck not being able to resize.
Apps like Microsoft Edge should no longer unexpectedly show thick lines on the side of the windows.
Fixed a DWM crash which was introduced in the latest Dev Channel flights.
If you have two monitors on top of each other, the Desktops list in Task View should no longer appear to be floating in the middle of Task View.
Switching projection modes using WIN + P / the Project section of Quick Settings should work again now.
Fixed a high hitting displayswitch.exe crash in recent Dev Channel builds.
If memory integrity in the Windows Security app cannot be enabled due to incompatible drivers, the information about which drivers are incompatible is now selectable so you can copy it if needed.
Fixed an issue where the dismiss button for alerts in the Windows Security app might not work.
Fixed a rare issue which could lead to a DWM.exe crash when taking screenshots using the Xbox Game Bar.
Fixed an issue where if you booted from an ISO to install Windows, the Windows Setup dialog would just show the text "Status" rather than actually displaying helpful text about the current status.
Addressed a few issues when booting from an ISO to install Windows, where various items in the Windows Setup dialog weren't being read out correctly by Narrator.
Fixed issue where users sometimes could not use FIDO keys to log onto your PC when a full-screen logon message was displayed.
Fixed a background crash for Windows Hello which was impacting setup and usage.
Improved the experience on logon after booting up by reducing the performance impact of startup apps.
Made a change to address a date formatting interoperability issue which was leading to domain login issues on some network shares.
Did some work to fix an issue causing VmmemWSL to sometimes use an unexpectedly large amount of CPU and lead to freezing on ARM64 PCs over time.
We fixed a bug which could cause your wallpaper to render only a partial section at the top sometimes.
Fixed an issue what could lead MSTSC to stop responding when connecting to a RemoteApp or remote desktop.
Fixed an issue which was causing the runas command to unexpectedly fail in certain cases with error 87 saying the parameter was incorrect (when it wasn't).
Fixed the Windows version name written in Microsoft Management Console's help section.
Banyak bukan? Untuk Anda yang menggunakan Insider Dev maka bisa langsung memperbaharui ke sistem terbaru Windows 11 22H2 ini.
Editor: Muchammad Zakaria
Download berbagai jenis aplikasi terbaru, mulai dari aplikasi windows, android, driver dan sistem operasi secara gratis hanya di Nesabamedia.com:
Hudalil Mustakim, lebih akrab dipanggil Alil. Saya seorang Content Writer yang cukup lama bergelut dalam bidang ini, saya menyukai hal baru khususnya dalam menulis berbagai macam gaya penulisan artikel yang bervariasi.