Bagi kamu pengguna Insider Dev, maka minggu ini kamu akan mendapatkan pembaruan terbaru yang mana baru saja dirilis oleh Microsoft. Minggu ini pertama kali yang mendapatkan pembaruan mingguan ialah Insider Dev, yang secara otomatis hadir dengan Build OS terbaru.
Lantas apa sih yang baru di versi ini? Build OS 23516 menghadirkan beberapa fitur yang disoroti oleh Microsoft, salah satunya ialah kemampuan untuk Multitasking yang lebih baik dengan Cast. Fitur ini akan hadir melalui pemberitahuan atau Notification Toast.
Selain memberikan peningkatan untuk fitur Multitasking, perusahaan juga turut menghadirkan fitur Background HDR yang lebih baik. Ini menjadikan PC kamu memiliki kemampuan untuk meningkatkan kualitas gambar atau layar mereka dengan lebih tinggi.
Namun perlu diketahui juga untuk menggunakan fitur ini kamu harus memiliki monitor PC yang memang mendukung, mengingat tidak semua PC memiliki monitor dengan dukungan HDR. Kamu hanya perlu mengunduh gambar dengan format khusus seperti ".JXR" dan mengaturnya sebagai Wallpaper latar belakang.
(Untuk kamu yang penasaran dan ingin mencoba Wallpaper dengan format tersebut, maka kamu bisa mengunduhnya langsung melalui link berikut).
Peningkatan selanjutnya yang dihadirkan oleh Microsoft ialah Voice Access, yang mana kini lebih banyak digunakan di sistem operasi Windows. Perluasan fitur ini kembali dihadirkan oleh Microsoft melalui Lock Screen.
Untuk mendapatkannya kamu bisa mengakses Voice Access melalui laman Settings, Accessibility dan pilih Speech. Lebih lengkap, berikut peningkatan yang dirilis oleh Microsoft:
[File Explorer]
Added more fields to show in the Details pane, including image dimensions for pictures, number of pages for .docx, space used and free information for drives, and many others.
Perbaikan
[General]
After updating to Build 23511, some Insiders may have seen the Photos app pinned to the taskbar. This issue only occurred with that build and should no longer occur. We apologize for the issue.
[File Explorer]
Fixed an issue where the icons displayed in the tabs in File Explorer could become out of sync with the current folder after navigating.
Fixed a memory leak in File Explorer with the latest updates which could cause explorer.exe crashes and other issues over prolonged usage.
Fixed an underlying issue causing desktop icons to all go blank in the last few flights.
Fixed an issue that was causing File Explorer to show "Working on it" in an empty folder.
Fixed an issue where the text box for naming newly created files or folders on the desktop was showing in the wrong position (far away or way too close) relative to the thumbnail.
Fixed an issue where opening the context menu in the previous flight was crashing explorer.exe for some Insiders.
Fixed an issue where right-clicking items in the navigation pane wouldn't open a context menu after you changed folders.
Fixed an issue where ALT + P and Shift + Alt + P keyboard shortcuts weren't working when the focus was set to one of the images in Gallery.
Fixed an issue where Home and Gallery could get stuck in the wrong colors if they were open when changing between light and dark modes.
Fixed an issue where thumbnails in Gallery might not load after changing the view to a smaller icon size (for example, medium to small).
Fixed an issue where after refreshing Home, actions to pin and unpin favorite files might not work.
We fixed the following issues for Insiders with the modernized details pane in File Explorer:
Fixed an issue where the design of the details pane was displaying from left to right instead of right to left when using Hebrew or Arabic display languages.
We fixed the following issues for Insiders who have the modernized File Explorer address bar that began rolling out with Build 23475:
The ALT + D, CTRL + L, and F4 keyboard shortcuts should work now to set focus to the address bar.
Fixed an issue where typing drive letters, %localappdata%, and certain other things in the address bar wasn't causing suggested paths to appear in a dropdown.
We fixed the following issues for Insiders who have the modernized File Explorer Home that began rolling out with Build 23475:
Fixed an issue which could cause explorer.exe to crash when opening Home.
Fixed an issue where the tooltip would get stuck on the screen when you scrolled Home with touch.
Fixed an issue where collapsing and expanding the sections of Home didn't always work.
Made some small adjustments to the size of elements, including reducing the size of the text.
Fixed an issue where mouse wheel scrolling wasn't working if your mouse was hovered over the recommended section of Home.
[Taskbar & System Tray]
Fixed multiple explorer.exe crashes impacting taskbar reliability.
[Input]
Fixed an issue which was causing certain mouse actions (including resizing windows with mouse) to not work over remote desktop.
[Dynamic Lighting]
Fixed an issue where switching user accounts could turn off device LEDs.
Known issues
[General]
We're working on the fix for an issue causing explorer.exe to crash on the login screen when attempting to enter safe mode.
[Start menu]
Some apps under All apps on the Start menu, such as PWA apps installed via Microsoft Edge, may incorrectly be labeled as a system component.
[Windows Copilot]
You can use Alt + Tab to switch out of Windows Copilot, but not back into it. Windows + C will move focus back to Windows Copilot
When first launching or after refreshing Copilot while using voice access you'll need to use "Show grid" commands to click in the "Ask me anything" box for the first time.
[File Explorer]
Insiders may experience a File Explorer crash when dragging the scroll bar or attempting to close the window during an extended file-loading process.
[Windows Ink]
Windows Ink does not convert handwriting to text into the main content (e.g., Word documents and Excel spreadsheets) in Microsoft 365 applications.
Search boxes in Microsoft 365 applications (e.g., Microsoft Word) might not work correctly.
Comment fields in Microsoft 365 applications (e.g., Microsoft Word) might not work correctly.
[Input]
We're investigating reports that typing with the Japanese and Chinese IMEs is not working correctly after the last flight.
Untuk informasi lebih lengkap, kamu bsia melihat daftar Changelog yang dirilis oleh Microsoft melalui link berikut ini.
Download berbagai jenis aplikasi terbaru, mulai dari aplikasi windows, android, driver dan sistem operasi secara gratis hanya di Nesabamedia.com: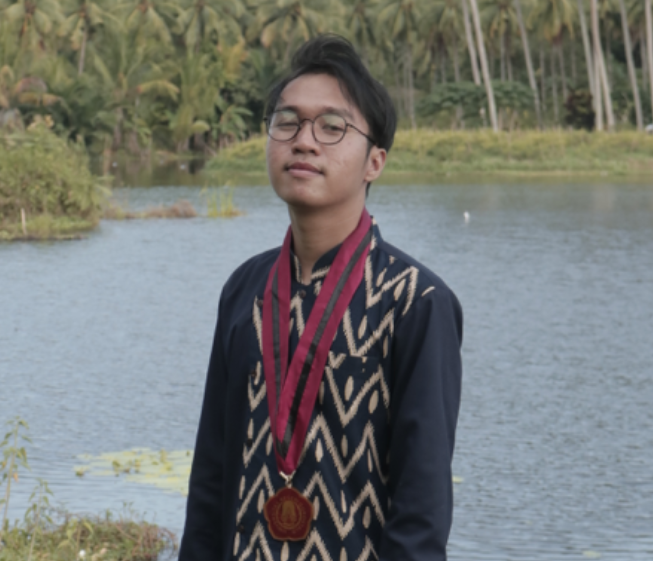 Hudalil Mustakim, lebih akrab dipanggil Alil. Saya seorang Content Writer yang cukup lama bergelut dalam bidang ini, saya menyukai hal baru khususnya dalam menulis berbagai macam gaya penulisan artikel yang bervariasi.