Mozilla Firefox hari ini resmi merilis versi terbaru mereka yaitu Firefox 115 yang mana diberikan untuk pengguna Windows dan juga platform yang didukung. Firefox 115 ini sekaligus menjadi peringatan untuk pengguna Windows 7 dan 8 agar segera beralih ke versi terbaru yaitu Windows 11.
Mozilla termasuk layanan browser yang memberikan banyak kesempatan untuk pengguna Windows 7/8 selama ini, di mana ada banyak layanan browser yang mengaku sudah tidak memberikan dukungan untuk pengguna Windows 7/8 seperti dari Chrome dan bahkan Edge dari Microsoft itu sendiri.
Namun sejauh ini Mozilla masih berbaik hati memberikan dukungan sistem keamanan dan lainnya untuk pengguna Windows 7/8, sayangnya melalui versi Firefox 115 ini agaknya menjadi kesempatan terkahir agar pengguna Windows lawas pindah ke versi terbaru.
Firefox 115 adalah versi terakhir dari Mozilla untuk pengguna Windows 7/8, itu artinya ketika pembaruan berikutnya dirilis maka pengguna tersebut tidak dapat melakukan pembaruan kecuali mengubah sistem operasi mereka ke versi Windows 10/11.
Melansir dari Release Note yang dirilis oleh Mozilla, pengguna Windows 7/8 akan secara otomatis dialihkan ke versi Firefox ESR 115, yang mana akan mendapatkan sejumlah perbaikan dan perlindungan keamanan dari Microsoft. Namun dalam jangka waktu terbatas, hanya sampai September 2024 nanti.
"Mozilla is providing critical security updates through the Firefox ESR channel up until the end of ESR version 115, September 2024. After this, no security updates are provided and you are strongly encouraged to move to a supported version of Microsoft Windows."
Mozilla juga dengan lengkap merilis beberapa peningkatan atau Changelog yang mereka hadirkan di versi Firefox 115 ini, diantaranya ialah sebagai berikut:
Migrating from another browser? Now you can bring over payment methods you've saved in Chrome-based browsers to Firefox.
Hardware video decoding is now enabled for Intel GPUs on Linux.
The Tab Manager dropdown now features close buttons, so you can close tabs more quickly.
We've refreshed and streamlined the user interface for importing data in from other browsers.
Users without platform support for H264 video decoding can now fall back to Cisco's OpenH264 plugin for playback.
Windows Magnifier now follows the text cursor correctly when the Firefox title bar is visible.
Windows users on low-end/USB wifi drivers and with OS geolocation disabled can now approve geolocation on a case-by-case basis without causing system-wide network instability.
Various security fixes. Undo and redo are now available in the Password fields.
On Linux, the middle clicks on the new tab button will now open the clipboard contents in the new tab. If the clipboard content is a URL then that URL is opened, and any other text is opened with your default search provider.
For users with a Firefox Colorways built-in theme, the theme will be automatically migrated to the same theme hosted on addons.mozilla.org for Firefox profiles that have disabled add-on auto-updates. This will allow users to keep their Colorways theme when they are later removed from Firefox installer files.
Certain Firefox users may come across a message in the extensions panel indicating that their add-ons are not allowed on the site currently open. We have introduced a new back-end feature to only allow some extensions monitored by Mozilla to run on specific websites for various reasons, including security concerns.
Sementara itu, tak hanya Windows 7/8 saja yang akan mendapatkan kesempatan terakhir di versi Firefox 115 melainkan pengguna macOS 10.12. 10.13 dan 10.14. Bagaimana menurutmu?
Download berbagai jenis aplikasi terbaru, mulai dari aplikasi windows, android, driver dan sistem operasi secara gratis hanya di Nesabamedia.com: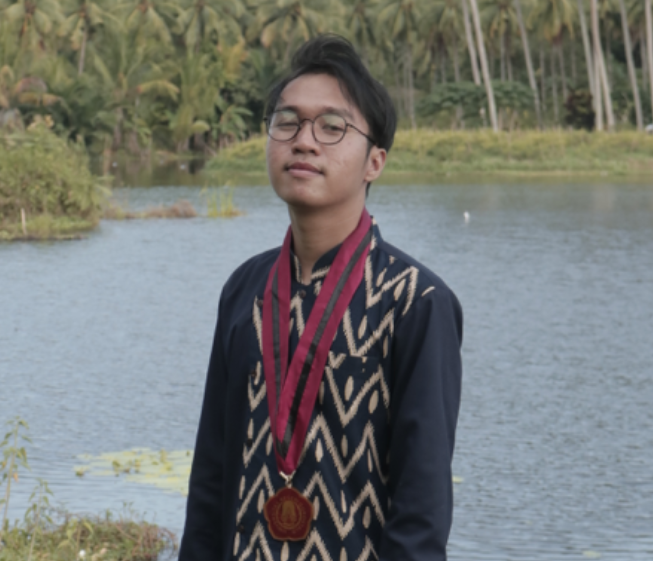 Hudalil Mustakim, lebih akrab dipanggil Alil. Saya seorang Content Writer yang cukup lama bergelut dalam bidang ini, saya menyukai hal baru khususnya dalam menulis berbagai macam gaya penulisan artikel yang bervariasi.