VirtualBox merupakan salah satu layanan yang banyak digunakan khususnya mereka pengguna sistem operasi Windows, layanan ini memungkinkan pengguna untuk dapat menjalankan banyak aplikasi yang sebenarnya tidak dapat dijalankan via Windows atau PC.
Dengan menggunakan VirtualBox, kamu akan mendapatkan dukungan yang lebih luas untuk menjalankan banyak aplikasi dengan basis seperti Android. VirtualBox juga sering menghadirkan dukungan pembaruan terbaru untuk meningkatkan layanan mereka.
Nah khusus bagi kamu yang mungkin menggunakan layanan VirtualBox, ada pesan penting yang agaknya harus kamu lakukan. Saat ini VirtualBox memberikan pesan bahwa semua penggunanya wajib untuk melakukan pembaruan terbaru.
Hal ini karena menurut pengembang, ada kerentanan yang terjadi jika pengguna tidak memperbaharui layanan VirtualBox ke versi terkini. Oracle selaku perusahaan yang mengembangkan VirtualBox, akhirnya memberikan himbauan mengenai pembaruan terbaru untuk semua penggunanya.
Isu mengenai kerentanan ini sebenarnya disebabkan oleh bug yang hadir, di mana layanan ini menyebabkan proses dari Handling Request yang memberikan akses ke USB, proses ini memberikan akses yang gagal diproses oleh sistem.
Jadi, nantinya akan memberikan alokasi yang tidak sesuai dengan perintah yang seharusnya. Ini tentunya menimbulkan kerentanan keamanan, sehingga diwajibkan untuk melakukan pembaruan terbaru untuk mendapatkan akses yang lebih baik.
Bagi kamu yang menggunakan layanan VirtualBox maka harus melakukan pembaruan terbaru ya, dan juga bagi kamu yang mungkin masih bingung bisa langsung melihat versi apa yang kamu gunakan saat ini.
Untuk cara aman, kamu bisa menggunakan versi VirtualBox di versi 7.0.10 dan versi 6.1.46. Versi ini telah diberikan pembaruan terbaru dari kerentanan yang dikembangkan oleh Oracle, versi ini diketahui mampu untuk mengatasi beberapa kerentanan yang disebabkan oleh CVE-2023-22018.
Untuk lebih jelasnya, berikut Changelog yang dirilis oleh Oracle di pembaruan terbarunya.
OCI: Introduced general improvements
VMM: Fixed a bug while walking page tables while executing nested VMs causing flooding of the release log as a consequence (Intel hosts only, bug #21551)
GUI: Added general improvements
TPM: Fixed a crash when a VM has a TPM version 1.2 configured (bug #21622)
3D: Initial support for OpenGL 4.1
Guest Control/VBoxManage: Fixed parameter "–ignore-orphaned-processes"
Guest Control/VBoxManage: Fixed behavior of how handling argument 0 for a started guest process works: One can now explicitly specify it with the newly added option "–arg0". This will effectively restore the behavior of former VirtualBoxversions
Audio: Also use the PulseAudio backend when pipewire-pulse is running instead of falling back to ALSA (bug #21575)
NAT: Adjusted UDP proxy timeout from 18-21 to 21-24 range to respect intended 20 second timeout (bug #21560)
Linux Host: Added initial support for Indirect Branch Tracking (bug #21435)
Linux Host: Added initial support for kernel 6.5 (NOTE: Guest Additions do not support kernel 6.5 yet)
Solaris Host: Introduced general improvements in the installer area
Linux Host and Guest: Improved condition check when kernel modules need to be signed
Linux Host and Guest: Added initial support for RHEL 8.8 (bug #21692), 8.9 (bug #21690) and 9.3 (bugs #21598 and #21671) kernels
MacOS Host and Guest: Introduced general improvements in the installer area
Windows Host and Guest: Introduced ECDSA support (bug #21621)
Linux Guest Additions: Fixed issue when kernel modules were rebuilt on each boot when guest system has no X11 installed
Linux Guest Additions: Added initial support for kernel 6.4
Linux Guest Additions: Fixed issue when vboxvideo module reloading caused kernel panic in some guests (bug #21740)
Linux Guest Additions: Introduced general improvements in the installer area
Windows Guest Additions: Introduced general improvements in graphics drivers area
Sementara itu, bagi kamu yang ingin melakukan pembaruan maka bisa mengikuti link berikut ini.
Download berbagai jenis aplikasi terbaru, mulai dari aplikasi windows, android, driver dan sistem operasi secara gratis hanya di Nesabamedia.com: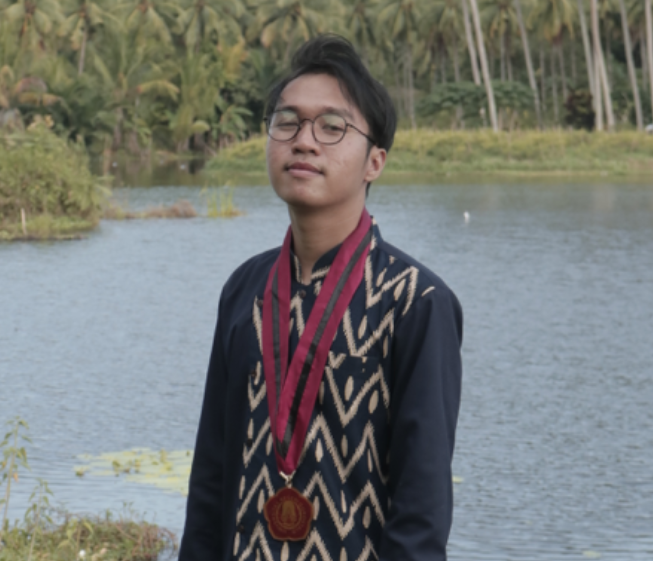 Hudalil Mustakim, lebih akrab dipanggil Alil. Saya seorang Content Writer yang cukup lama bergelut dalam bidang ini, saya menyukai hal baru khususnya dalam menulis berbagai macam gaya penulisan artikel yang bervariasi.