Microsoft tahun ini dikabarkan sedang melakukan pengembangan untuk perangkat laptop terbaru mereka yang akan dirilis di masa yang akan datang. Beberapa informasi juga mulai muncul yang mana salah satunya gambar desain dari laptop baru Microsoft, Selasa (11/07).
Microsoft kabarnya akan merilis seri terbaru laptop mereka yang diberi nama Microsoft Surface Book, menurut beberapa informasi yang beredar mengenai pengembangan Microsoft Surface Book sendiri memang dibuat dengan teknologi dan perangkat yang lebih baik dari MacBook.
Microsoft dan Apple rasanya memang tidak sebanding jika kita membandingkannya dengan teknologi laptop yang mereka rilis selama ini. Apple terkenal dengan MacBook dan menjadi salah satu perangkat yang populer karena dinamika fitur, desain premium dan prosesor yang kencang.
Sedangkan Microsoft melalui produk Surface mereka bisa dikatakan gagal di pasaran dan tidak sebanding dengan Apple Inc melalui MacBook. Namun di masa yang akan datang akankah ini berputar balik? Membutuhkan waktu yang panjang memang, namun kehadiran Microsoft Surface Book bisa saja menjadi penentu.
Microsoft menurut beberapa bocoran menyebutkan bahwa teknologi yang akan mereka bawakan di Microsoft Surface Book ialah Touchpad yang memiliki dua fungsi. Selain bisa digunakan untuk memberikan kontrol kursor, gunanya juga bisa digunakan sebagai Drawing Pad.
Melalui bocoran gambar juga terlihat jelas bahwa Microsoft Surface Book akan dibekali dengan Pencil/Stylus Pen. Dengan ini maka kita bisa membayangkan bagaimana Microsoft Surface Book bisa digunakan dalam kebutuhan desain grafis.
Ternyata Apple Inc juga pernah mencoba hal ini, melalui iPencil mereka mencoba untuk mengubah Touchpad yang ada di MacBook agar bisa digunakan menjadi Drawing Pad. Tetapi hingga kini pengembangannya masih belum sempurna.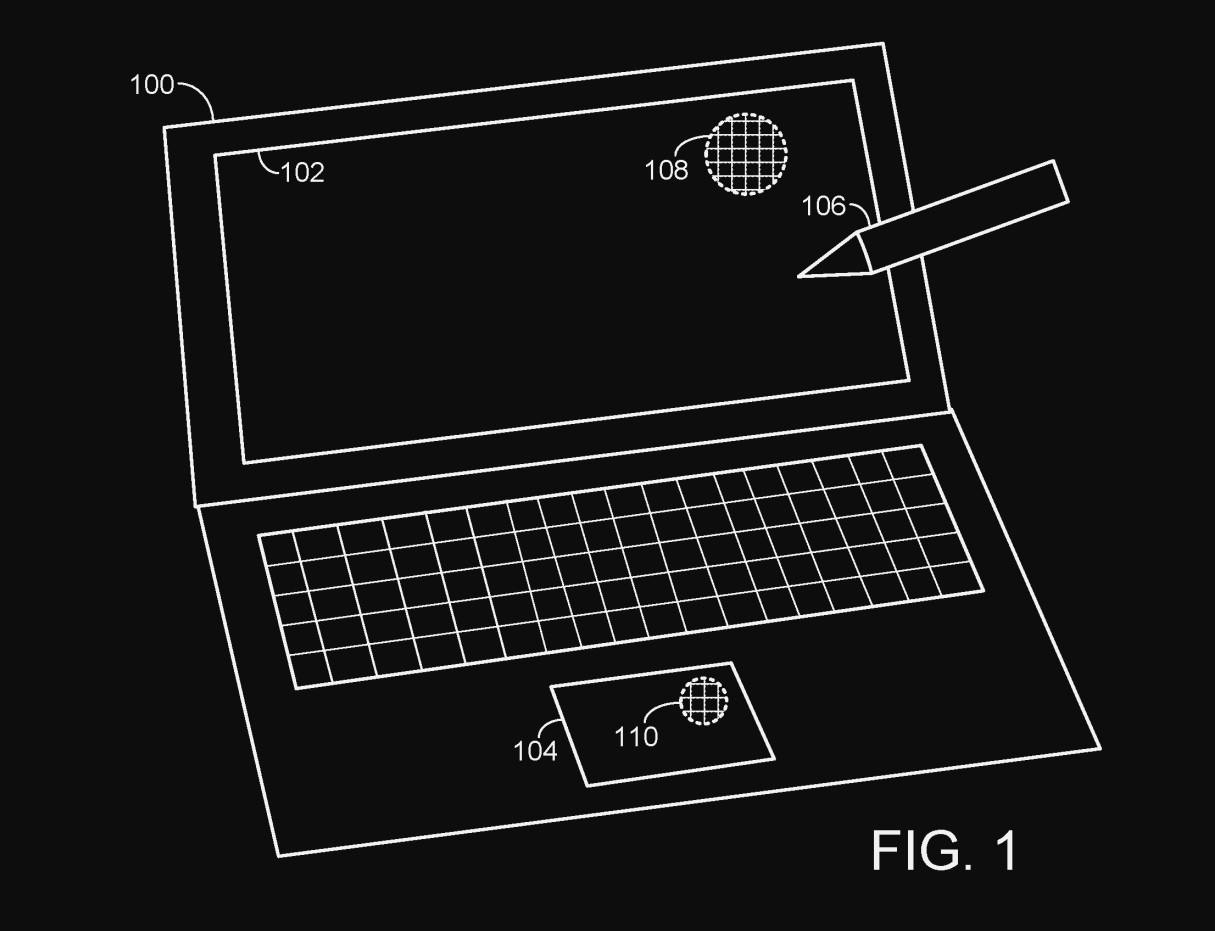 Pengembangan ini tentunya harus memberikan sensitifas untuk Stylus Pen. Pengembangan ini tentunya harus memberikan peningkatan lebih di sistem operasi Windows.
The patent emphasizes that the Surface Book and Pen are paired, ensuring that inputs from the stylus affect only the paired computing device and not any other nearby devices.

It further discusses a scenario where you may want to use the same peripheral device, like a stylus, with another device simultaneously. For instance, you may want to use a stylus with your personal Surface Book, a coworker's device or a shared office device. In such situations, you may prefer to use similar settings across devices or want different settings depending on their current host device.

The patent acknowledges the need to establish the connection between the devices quickly to ensure the user's preferred settings are applied promptly and to avoid any control inputs affecting an unintended device.

Finally, the patent highlights that while the active stylus is one example of a "separate peripheral device," the system can work with various other peripheral devices.

In conclusion, this patent suggests that Microsoft is making the Surface Book a multi-device for creators that could redefine the experience. However, it's important to note that a patent doesn't necessarily guarantee that such features will appear in a final product.
Bagaimana menurutmu? Jika memiliki opini lainnya bisa tuliskan di kolom komentar ya!
Download berbagai jenis aplikasi terbaru, mulai dari aplikasi windows, android, driver dan sistem operasi secara gratis hanya di Nesabamedia.com: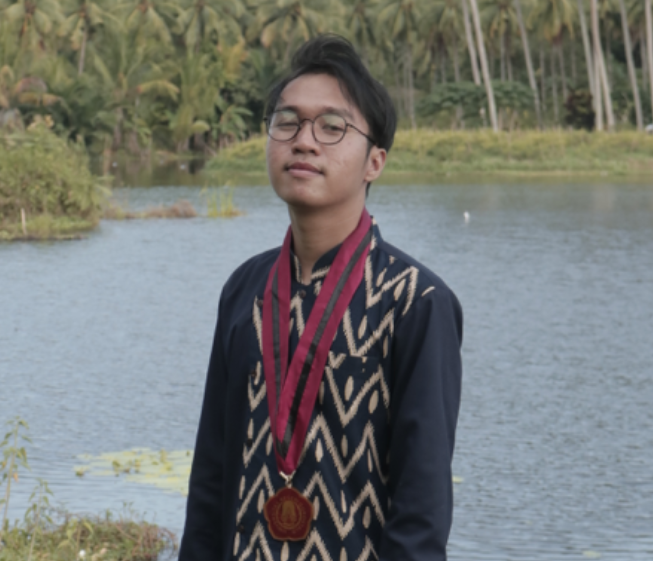 Hudalil Mustakim, lebih akrab dipanggil Alil. Saya seorang Content Writer yang cukup lama bergelut dalam bidang ini, saya menyukai hal baru khususnya dalam menulis berbagai macam gaya penulisan artikel yang bervariasi.